Do you have punches that you just LOVE .... until you try them with a stamp set and find the punch to be just a tad (or a TON) too small?? Well, a solution is coming your way if you have the Cricut and SCAL (or MTC).
Here's a punch that I love to use ....
It is, however, quite small. :( So....I punched a piece of white, scrap paper. I placed that punch on a piece of dark paper....
From there, the image was taken into a graphics editing program (I use Jasc Paint Shop Pro, but
Gimp
is a great, free option), and the punch image was rotated until straight and colors were inverted ....
The image was then saved as a .jpg file, traced into SCAL, and made an .scut file. From there, I could size it as I wished - and create a shadow, as well.
This image shows the original punch inside the white cut out from the SCAL cut and the cut from the shadow in the peach color.
The final result of this cut ....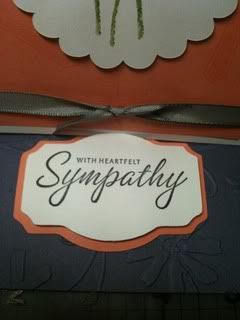 Hopefully, this will help you make the most of your favorite punches - even if they are a little small or a little big for what you need.
As a hint, this method can sometimes work with stamped images, too. ;)
I had an awesome day today. I hope you did, too, and that you have a great, big, beautiful tomorrow!! :)
~*Shell*~