I love the pickup set from SU. It's such a cute set to use for so many reasons. A young friend from church had lung surgery last week, and I wanted to let him know that we were thinking about him. I made this card to cheer him up a little.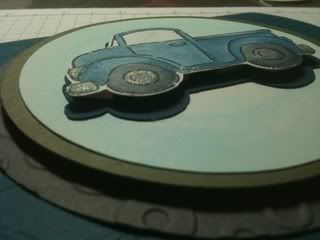 The stamp was transferred into SCAL so that I could cut the shape, stamp it, and make a shadow to match. It worked wonderfully. The shadow was cut in navy and the stamped, cut-out image was put up on pop dots to add more dimension. The card base was also cut in SCAL, as well as the circle layers. The gray layer was embossed in circles using the Cuttlebug.
Gelly Rollz glitter pen was used to add some sparkle to the hub caps and the truck was colored with Copics. The inside image was also put on pop dots.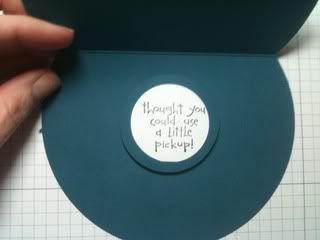 All paper was SU, as well as the image. Memento ink was used to stamp the image.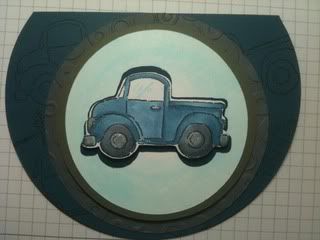 Hmmmm ... now that I think about it ... I think I forgot to sign the card...... Oh well. He knows SOMEONE was thinking about him. :)
Have an awesome Tuesday and a great, big, beautiful tomorrow!
~*Shell*~