Another tri-shutter card sounded like a great way to celebrate a friend's birthday. This one needed to be connected to Disney in some way, so I did it in red, black, yellow, white, and blue. :)
The front of the card -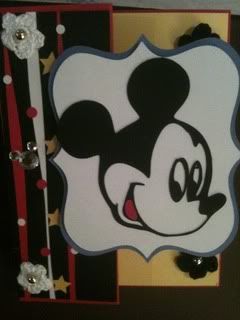 Mickey was cut using SCAL and a great clip art piece online. The only thing I separated was the tongue so that I could do that in red. I did both cuts at the same time, though. All plain cardstock is from SU, but the patterned paper is from a Disney set. The cut layers what the Mickey image is on, as well as the blue background for that layer, were also cut using SCAL.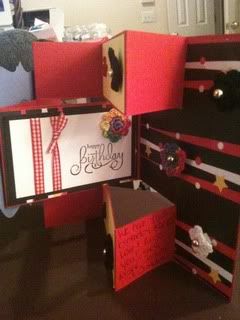 All flowers were hand crocheted by me. :) The ribbon is SU gingham red, and the stamp set with the sentiment is also from SU.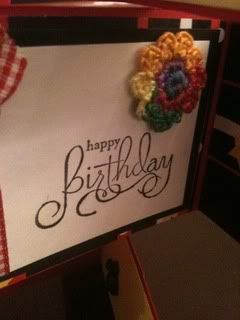 The little Mickey crystals and gold middles of the flowers were from Hobby Lobby.
Sure hope she likes it!! Happy Birthday, Kristen. :) :)
Let me know what you think.
Have a wonderful Monday and a great, big, beautiful tomorrow!!
~*Shell*~