Looking for a good graduation card? I really like the way this one turned out. It can be made with any color combination - to work with any school colors. The internet was searched to find a good graduation cap image to use in SCAL. The image was traced. "Shadow" was selected, and that shadow image was welded to a rounded rectangle to make a card. An 'unshadowed' image was used as the main layer. This card was done in basic black and white because it was for a college graduation, and I wasn't sure about the college colors.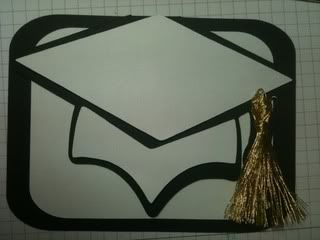 I think the cut-out card really makes a statement, but it needed a little 'umph.'
So, I got out some gold thread.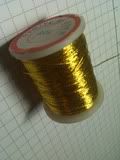 Using the Memento ink pad case, I wrapped the thread around to form a 'tassle.'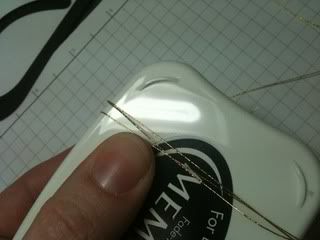 It was a great size, but did trim it down just a little bit length-wise. It was a little long. The bling of that gold thread really added some punch to the card.
A stamp was used on the inside of the card to add a little sentiment.
This is such a striking way to celebrate a graduate. If anyone needs help converting files from .jpg to SCAL, let me know. Get the most from your Cricut and SCAL!!!! :) :)
Have a beautiful Sunday and a great, big, beautiful tomorrow!!!
~*Shell*~