One more time. :)
On this card, the image and the embossed background came in the challenge kit.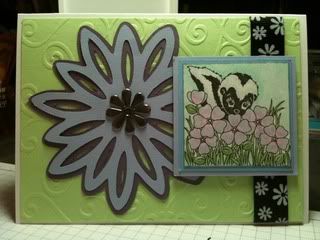 The ribbon and flower brad were in my stash. The image was colored using Copics, and it was put up on pop dots to add some dimension to the card.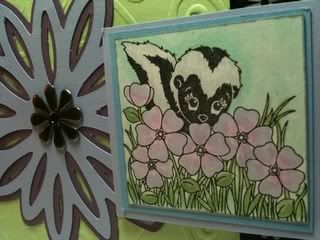 The big flower is exactly the same as the little ones that I've used on the other cards. This shows the difference in the size of the flowers. The pink one was included in the challenge kit. I imported that flower into SCAL to cut the big flower and the shadow on it. I really like that flower and plan to use it on many other things!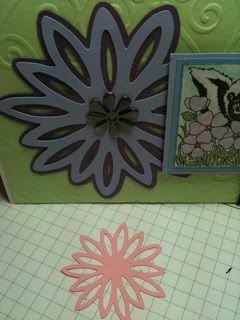 Up next: A birthday banner using SCAL, paper, and tulle. :)
Have an awesome Monday and a great, big, beautiful tomorrow.
~*Shell*~