A very special friend of ours is graduating high school in a few weeks. Today was her graduation party, and I, of course, made her card.
She has a 'thing' for trees, as they represent the Tree of Life for her. Much of her art has a tree representation in it somewhere (she's an awesome artist!!). A tree seemed the logical place to start for her card. I found one on the internet, converted it and imported it to SCAL, and welded it to a rounded rectangle to create the card base.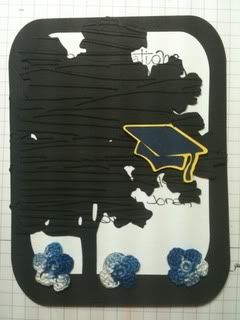 I added the graduation cap (cut in SCAL from the same file as the graduation cap card in a recent post) in her school colors, as well as the flowers to give the card dimension and texture. The cap was also placed on pop dots. White was used on the inside to allow room for a special message to her.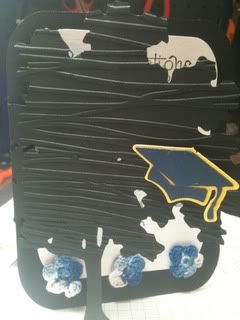 The paper is from SU, and the flowers were handmade by me.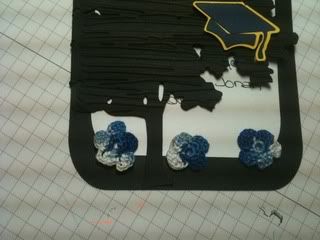 I hope she finds the card as special as she is. :) Love ya, Victoria.
Have a wonderful Saturday and a great, big, beautiful tomorrow!!
~*Shell*~