The embossed background on this card is from the May challenge kit. The tree branch embossing worked really well with the swing image. The image came from an SU set that I bought in the spring. I love it because I can use my Copics .... yet again. :)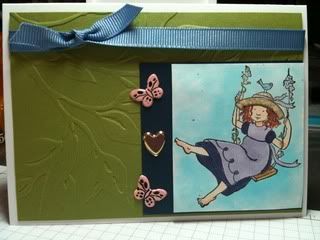 I had the ribbon on hand and collected the brads at some point in the past. :) I love the butterflies and the hearts. The layer behind the image is Night of Navy. All paper - to my knowledge - is SU.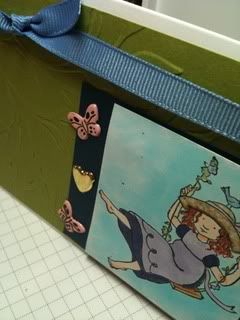 I have one more challenge card done and will post that soon. I used SCAL on it and really like the way it turned out.
I hope all of you have a wonderful Saturday night and a great, big, beautiful tomorrow.
~*Shell*~