Ok ... so I had an idea about what to do for Mark's Father's Day gift. I wanted to do something with stuff that I have here, and I wanted it to be something that he could put on his desk at work with the kids' pictures in them. I didn't want to use the Cricut to cut the chipboard that I have (not brave enough to try that yet...), so I had to work with the size that I had for the Sizzix. It worked out well, though. The pictures are little, but good for his desk.
Here it is open.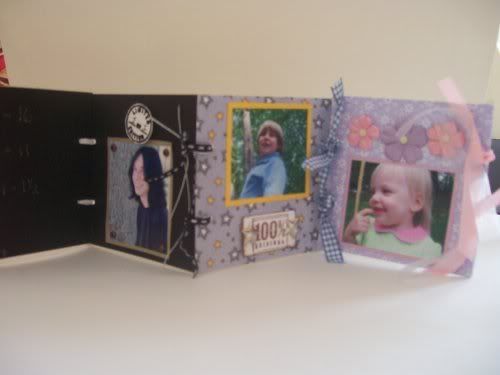 And here it is closed.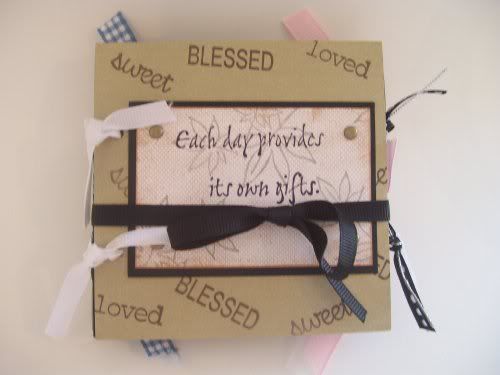 I'm really pretty pleased with how it turned out. I sure hope that Mark likes it. I may not be the best, but he will like it because I made it. He's so good about that. At least, I had everything here without having to buy anything. He'll really like that part!!! LOL!!
Jared is at camp this week, and they are having VBS at church.
OH!! I made one of those "Infinity Boards" to take pictures of my creations. I got the idea from Keri - http://pinklemonade.typepad.com/ . It works great!! I may have to get a big piece of poster board, but for the one I did today, I just used a small one. I'm thrilled with the way the pictures took.
Ok ... gotta go bathe the bug and get ready for VBS. I hope you guys have a great day!!