Here's a card that I made for my Quacker friend Debbie. I really like the way it came out. I sure hope she did.
And one I made for another Quacker friend, Linda. I liked this one, too, but the flash put a glare on the glossy paper.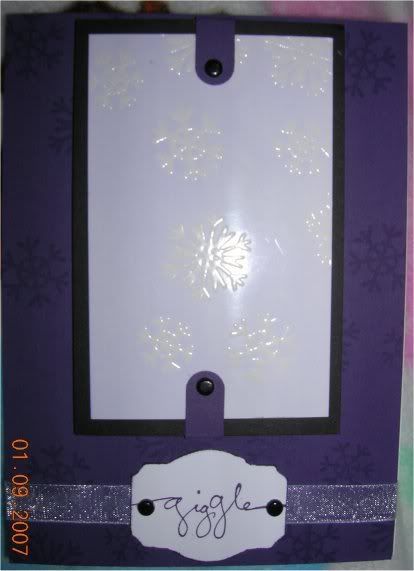 All images are copyright of Stampin' Up!